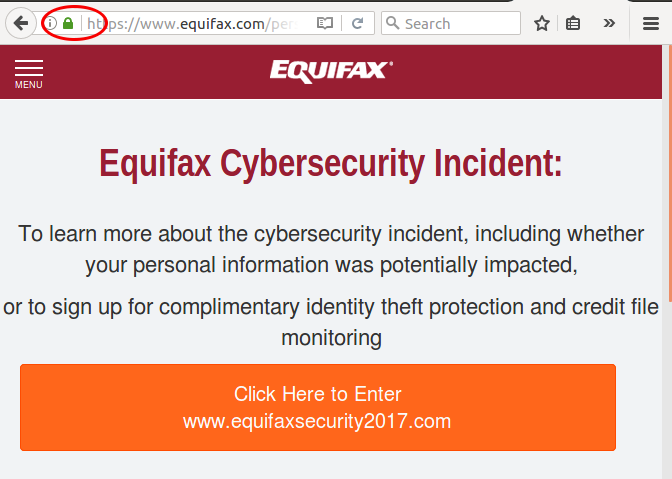 Posted on September 9, 2017 by pcwrt in News, Security.

Big news that Equifax leaked personal info of 143 million Americans. In the wake of the news, people were directed to check their status at the website www.equifaxsecurity2017.com. The domain name sounded fishy, in the same sense as someone claiming that ebay-security-alerts.com is an official Ebay site. So a lot of people are asking whether […]

Continue Reading... 1 Comment.