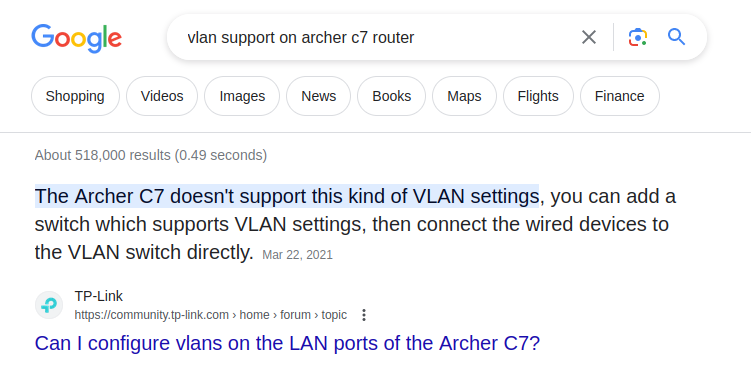 Posted on May 16, 2023 by pcwrt in Technology.

The pcWRT router provides some unique features which are not common among consumer grade products. One such feature is VLAN support. Keyword searches usually don't work well when a potential customer wants to find products supporting a specific technical feature. So we are trying to find out if AI technologies like ChatGPT and Google Bard […]

Continue Reading... No Comments.