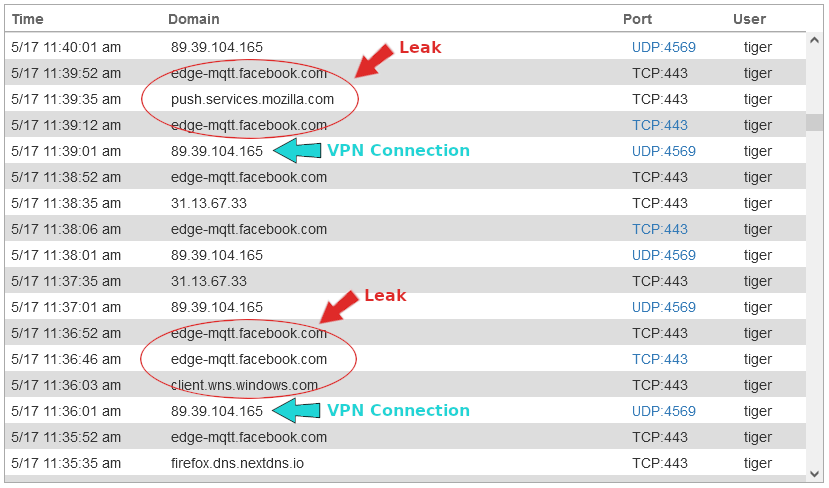 Posted on May 13, 2023 by pcwrt in Security, VPN.

This is not your normal DNS or WebRTC leak. It is observed that preexisting network connections keep communicating outside the VPN tunnel long after the VPN connection is established. It looked like the iOS leak reported earlier, but this one is more of a VPN client problem than an OS level problem. The challenge with […]

Continue Reading... No Comments.