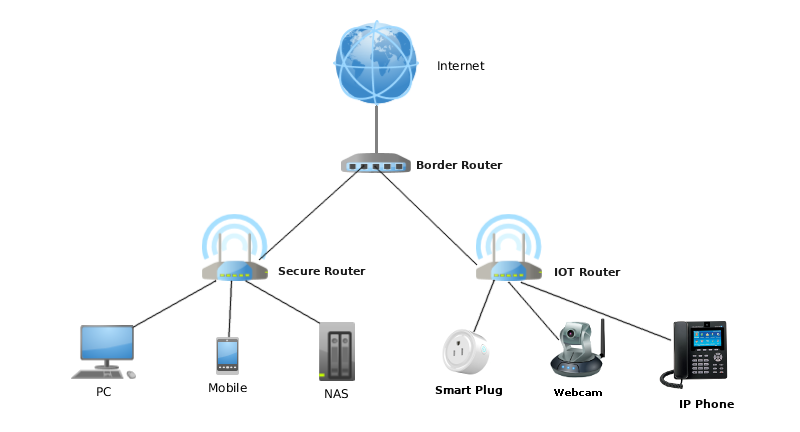 Posted on June 20, 2018 by pcwrt in Router, Security, Technology.

To mitigate the risks of IoT devices on your home network, Steve Gibson, the creator of ShieldsUP!, proposed a "Three Dumb Router" configuration to isolate the insecure IoT devices from your normal LAN, where the more valuable and more secure devices such as PCs and NAS storage reside. Since the devices stay in their own […]

Continue Reading... No Comments.