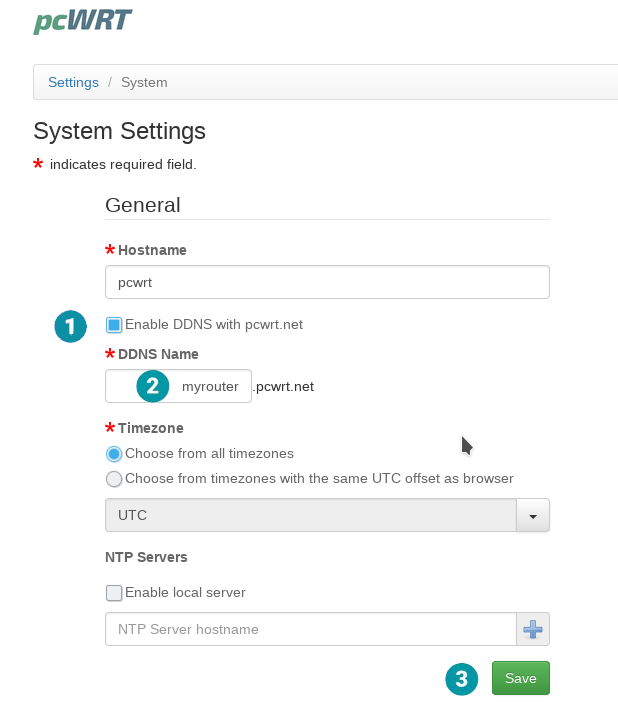 Posted on December 23, 2019 by pcwrt in How To, Router.

Starting from version v2.0.1, the pcWRT router supports Dynamic DNS (DDNS) natively. You can set up a hostname for your router on the pcwrt.net domain with these steps: Open the router management console. Go to the System Settings page. Under the General section, check "Enable DDNS with pcwrt.net, enter the DDNS Name and click Save. […]

No Comments. Continue Reading...