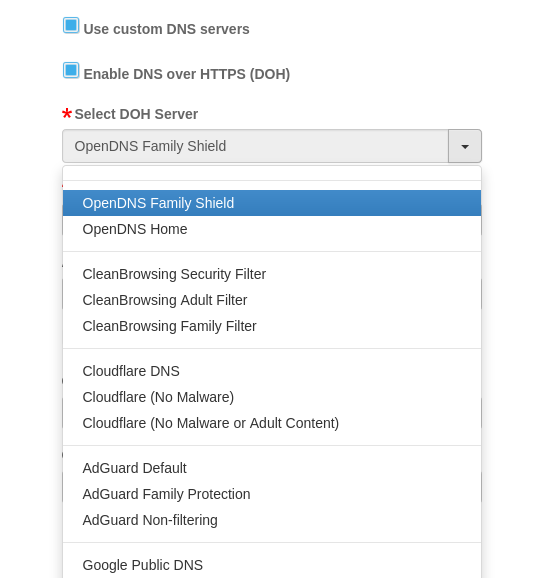 Posted on October 27, 2020 by pcwrt in How To, Router.

DNS over HTTPS (DoH) is an important security addition to the DNS. It encrypts your DNS queries, preventing third parties (e.g., your ISP) from seeing and collecting data about what web sites you are visiting. The encryption also protects your DNS queries from being hijacked by hackers. As of v2.2.1, we've added support for DNS […]

No Comments. Continue Reading...